Recycling Services: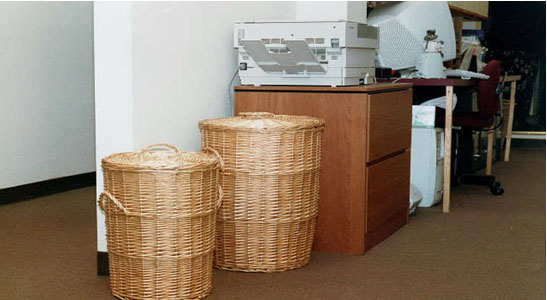 Let All Ways Recycle
facilitate a recycling program for your business.
All Ways Recycle Collects:
Office paper (Including shredded)
Junk mail
Magazines
Newsprint
Cardboard (must be flattened)
Paperboard (cereal boxes and the like)
Aluminum cans
Plastic #1 thru #7
Glass
All Ways Recycle is now offering business/home collection of all electronics, call for a free e-waste consultation
Customized Service Outline:
Convenient, Clean and Affordable.
In-office pick up during business hours.
Plastic toters 35,65 & 96 gallon.
Flexible pick-up schedule based upon specific recycling needs.
Monthly invoicing.
Cost:
After an assessment of your office's recycling needs, volume and frequency of pick-up. All Ways Recycle will provide a customized quotation within 24 hours. Fees start at $35.00 per pick up. A one-time set-up cost will cover repair or one-time replacement of containers (optional).
How to Begin Service?
Contact All Ways Recycle by e-mail at allwaysrecycle@q.com or call 205-8399. I am always available to address any recycling questions or concerns you may have.